Bag "VIRUS"
- Pattern variant: ColorPick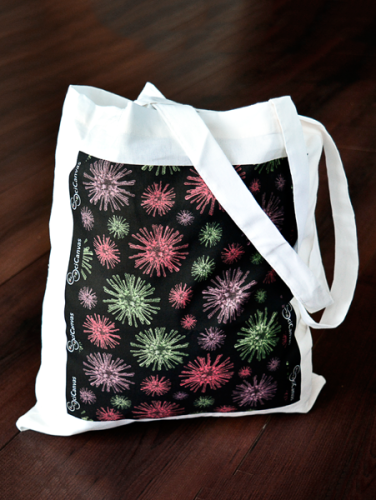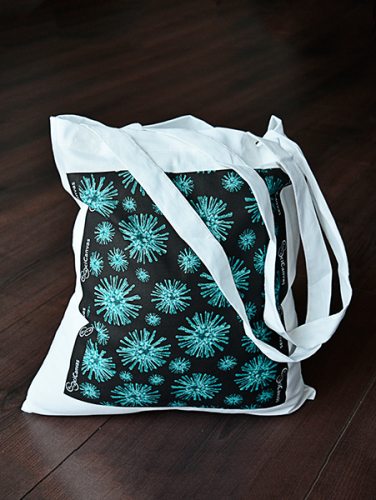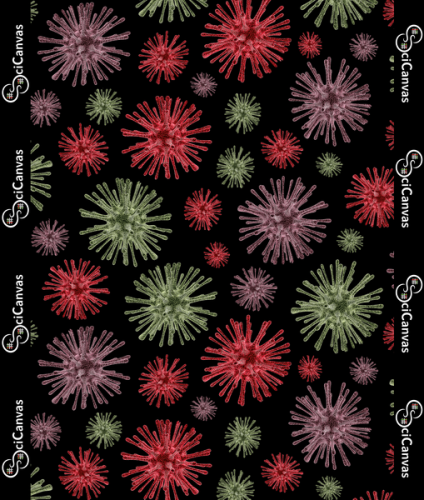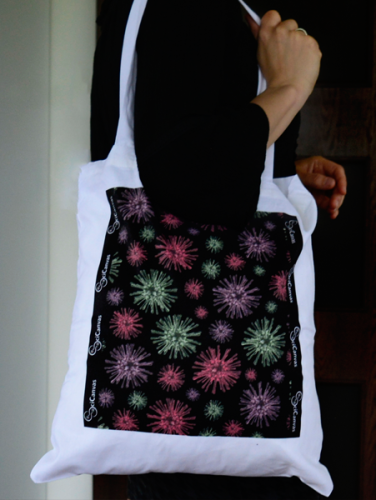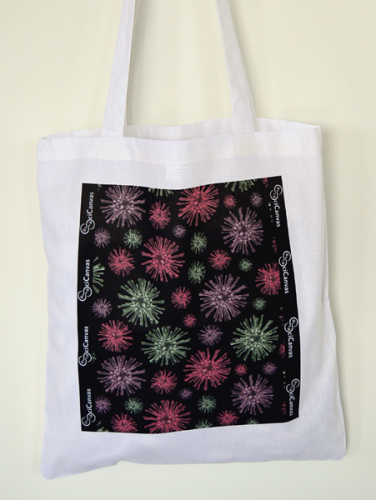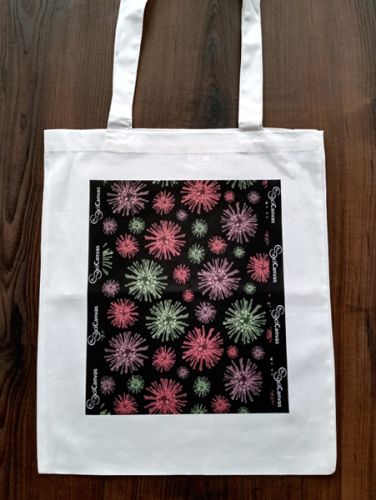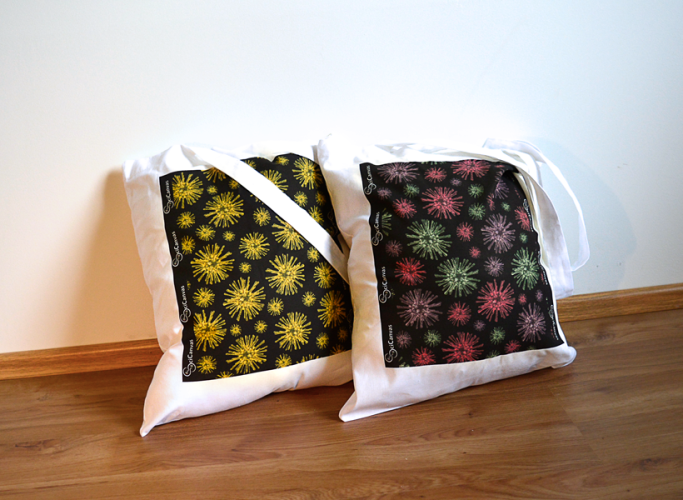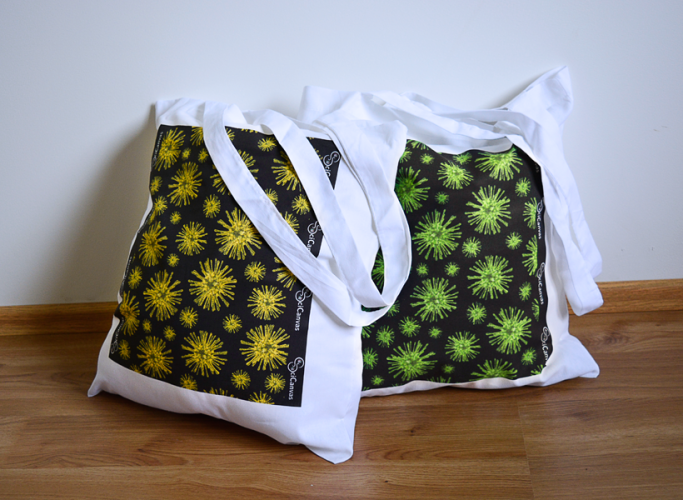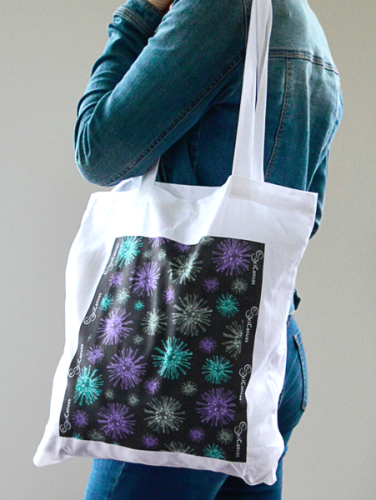 Eco-friendly Bag "VIRUS"
Design origin: ordinary virus. More
Hidden threat: a portrait of one of the common viruses and biological replicators, a powerful biological machine. A virus is the highest form of the parasite. It can go inside our cells and use our cells' machinery to multiply itself. Here we can see a model structure of virus obtained by analysis of Cryo-Electron Microscopy data and X-ray crystallography. 
Item Detail:
100% cotton
Bag weight ± 140 g/m²
Length of bag: 50 cm
Width of bag: 35 cm
How to wash:
hand wash in cold water or warm water. Dry flat or line dry.