Bandana-Scarves for two
- Pattern variant: DoubleGreen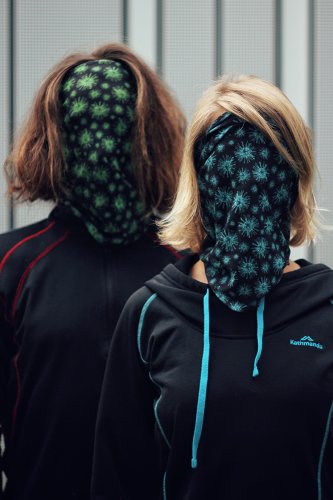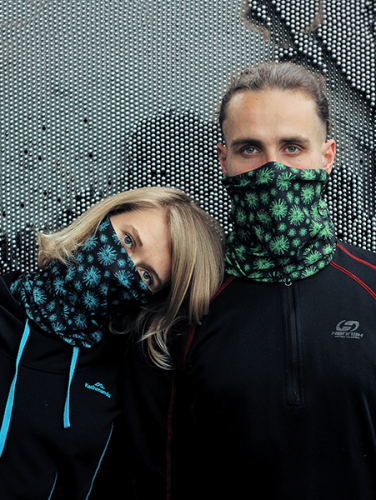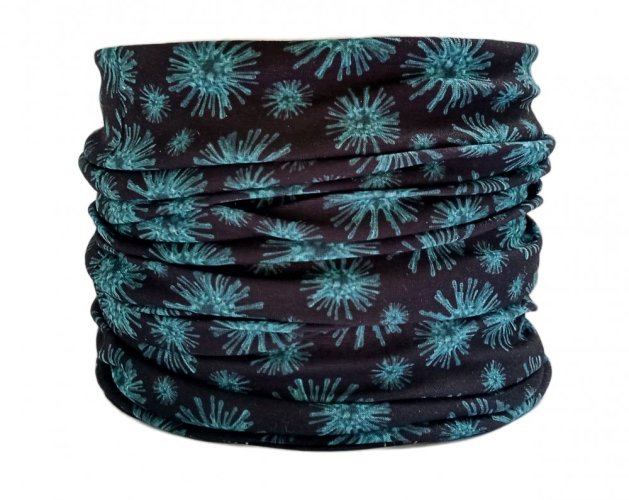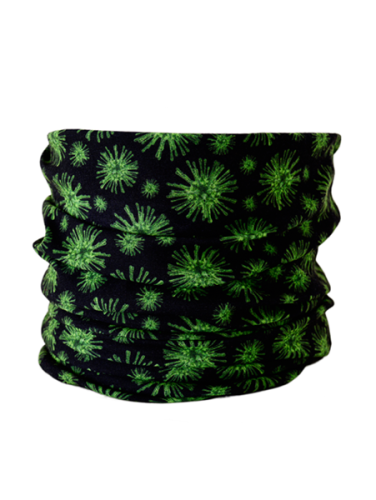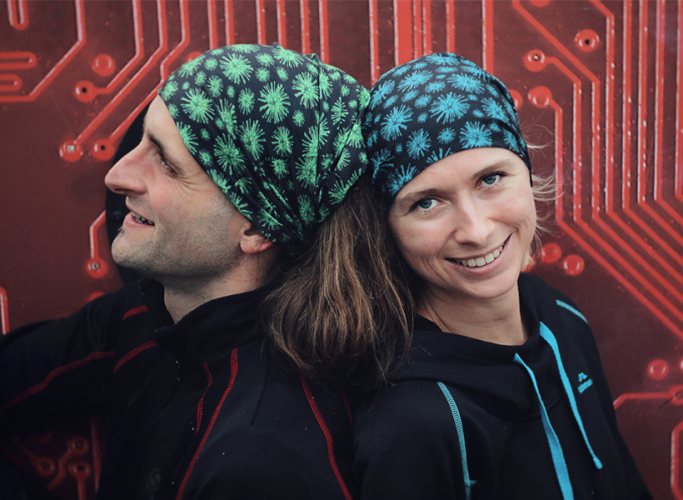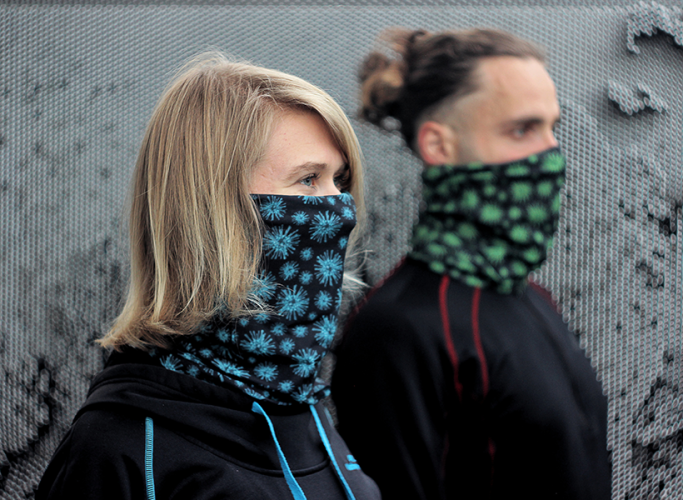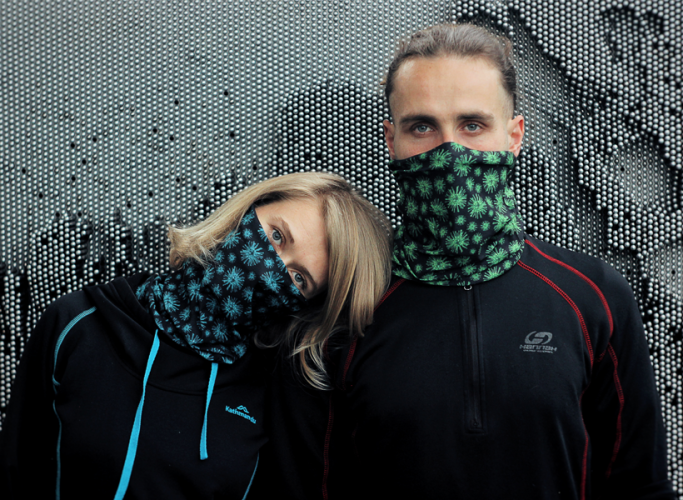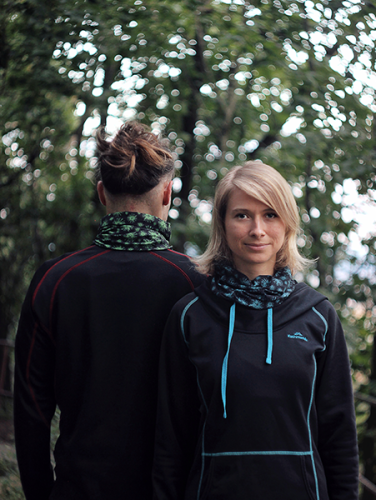 Multifunctional stretchable bandana face masks for two More
Get two bandanas with virus pattern which matches each other to fit together even more!
Hidden threat: a portrait of one of the common viruses and biological replicators, a powerful biological machine. A virus is the highest form of the parasite. It can go inside our cells and use our cells' machinery to multiply itself. Here we can see a model structure of virus obtained by analysis of Cryo-Electron Microscopy data and X-ray crystallography. 
Item Detail:
Made from seamless and drip-dry polyester microfiber, 140 g/m2. Size 240 mm x 500 mm.
How to wash:
Hand wash in warm water with mild detergent. For machine wash use warm water and mild detergent, following the guidelines on the detergent label to determine how much to use. Avoid washing with other fabrics such as terry cloth towels or cotton clothing because these items might produce a lot of lint that will cling to microfiber. Preferably not to use conditioner.