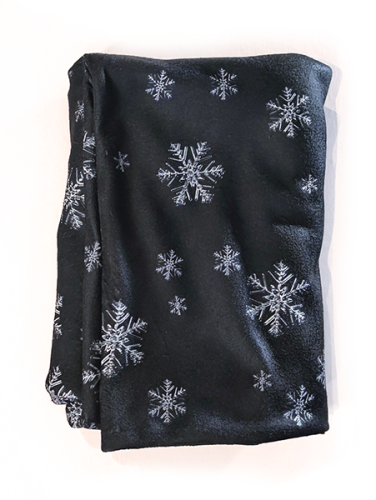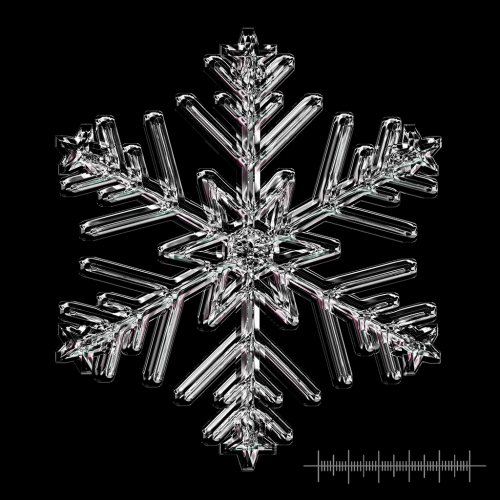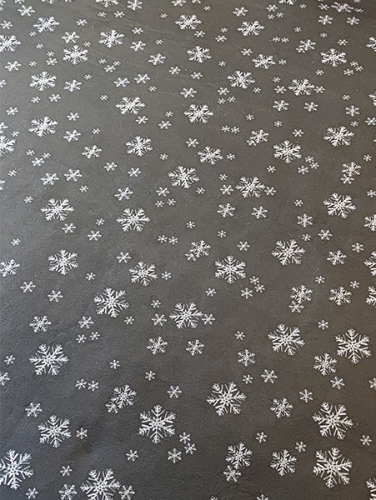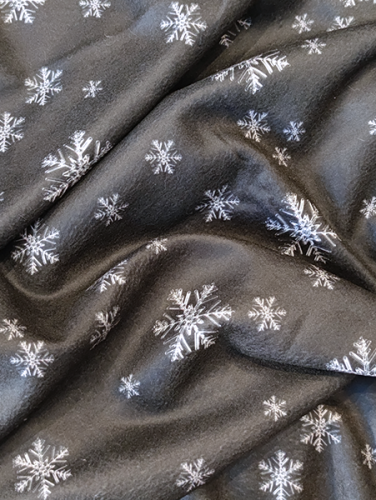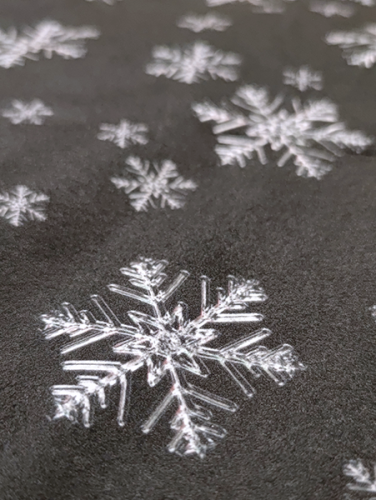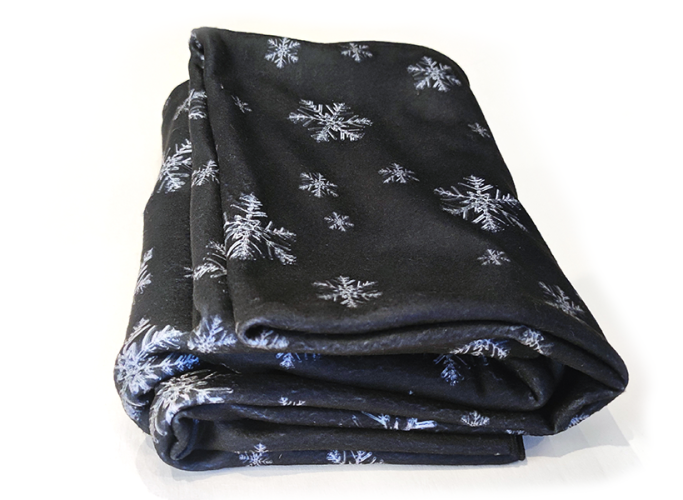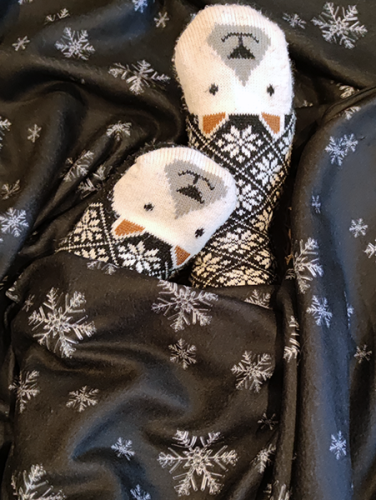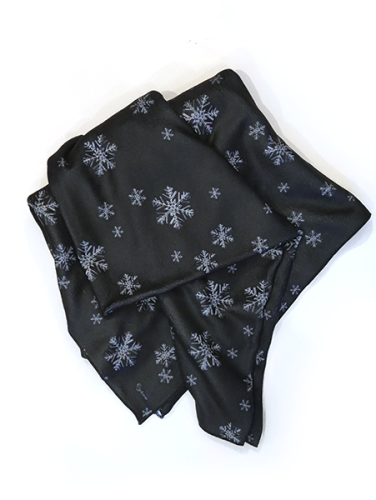 Blanket with Snowflakes More
Cozzy blanket with snowflakes pattern. The blanket is made of fleece - soft, pleasant to the touch knitted fabric. The motif consists of white snowflakes on a black background. Other side is solid white.
Christmas time is time for snow. Even if you live in southern regions, still the magic of falling snowflakes will enchant everyone. We all know that they are formed from water and each snowflake is unique as all of us :) They start to form on dust particles in the air and going down forming crystals continue to grow using water vapor from the air. And as a result, we can see crystallized drops of water named snowflake. Its 6-fold radial symmetry is defined by the form and orientation of water molecules in the crystal. More science behind snowflakes formation you can find here.
We introduce you our new patterns which are created to make Christmas even more cozy and magic. Pictures used in pattern creation are of snowflakes in the light microscope. Microscopy let us see snowflake fragile structure as a massive blocks of ice layers. Enjoy snowflake perfectness even at home next to your fireplace ;)
Fabric: fleece 280-300 g/m2, 100% polyestere
Size: 200 cm x 145 cm (78,7 х 57 inches)
Weight: 880 g (31 oz)
Wash care: hand wash 400C. Do not bleach. Dry flat. Do not dry clean.