Stem Cells Scarf Extra Long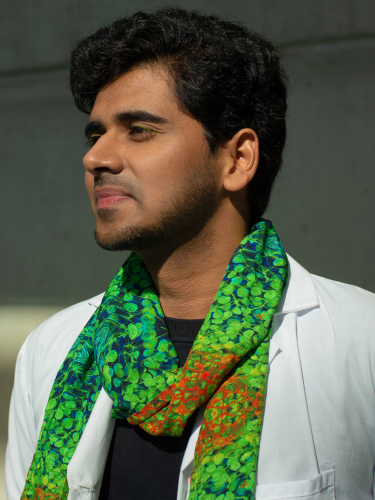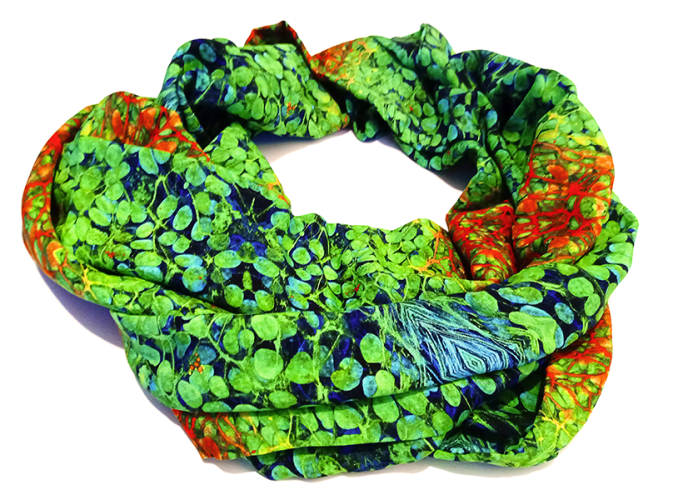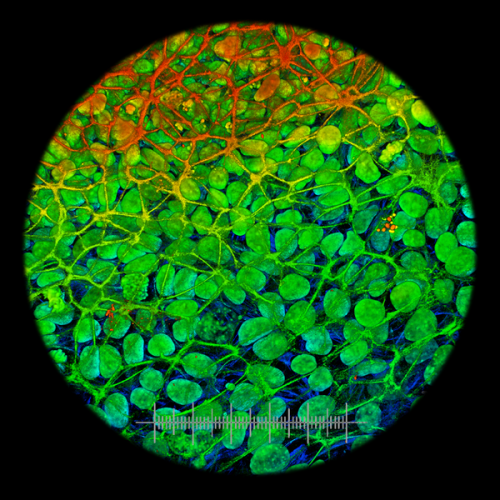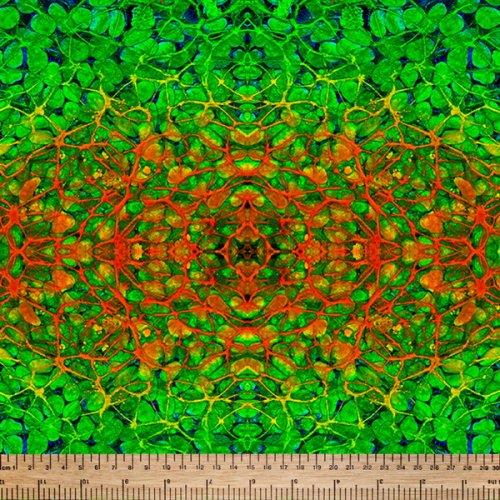 Soft viscose scarf extra long
Fabric design origin: a colony of human embryonic stem cells under confocal microscopy. More
Soft viscose scarf extra long.
Fabric design origin: a colony of human embryonic stem cells under confocal microscopy. People consist of cells, so it is not surprising that people and cells are a bit similar in development. Children play games, try on different social roles, then find their way, and become adults one day. Here are baby cells that look like stem cells. Looking at them it is easy to imagine that they become cells of any type.
Inspired by original image by Danila Bobkov, PhD.
Item Detail:
100% soft viscose
Fabric weight ± 80 g/m²
Length of scarf: 240 cm (100 inches)
Width of scarf: 30 cm (11.8 inches)

How to wash: hand wash in cold water or warm water. Dry flat or line dry.